TV can pose many questions. Such as: who do you trust? Who should you trust?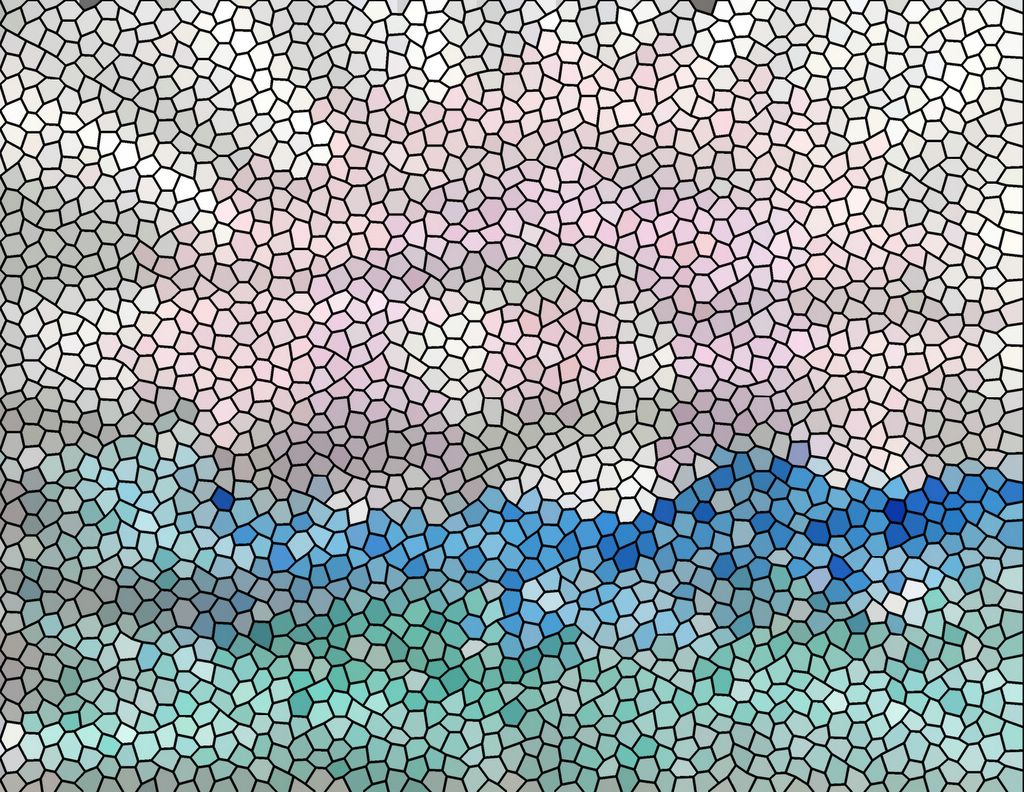 It's a question that THE CLEANING LADY poses. This is a new series which started airing on FOX this month. Elodie Young plays Dr Thony De La Rosa who is a doctor in Manila but is currently in the US because her son has an autoimmune disease. He needs treatment which brings her to the US. Her visa expires and she's now not supposed to be in the US. So she's betrayed by the medical system and by the US immigration system.
Like so many in need around the world, she has come to the US and she's not trying to hurt anyone or cheat anyone. But our policies do not work for her or for so many like her. In the US, she's forced to clean bowling alleys and clubs and other venues.
It's while cleaning, that she becomes a cleaner.
A cleaner?
The first time this occupation really registered in a US film was in the 1993 Bridget Fonda film POINT OF NO RETURN where assassins played by Bridget and Lorraine Toussaint have to call in "The Cleaner" played by Harvey Keitel to clean a crime scene. This film is a remake of Luc Besson's classic LA FEMME NIKITA from 1990 which also spawned the TV shows LA FEMME NIKITA and NIKITA -- as well as many other copycat productions that didn't give credit to Besson. Two years later, Harvey Keitel pops up in PULP FICTION playing another cleaner who, this time, helps Vincent (John Travolta) and Jules (Samuel L. Jackson) Now, in 2022, the cleaner is played by Elodi Yung.
At work on an actual cleaning job, Thony sees a murder take place. Gangster Arman Morales (Adan Canto -- who was so good in DESIGNATED SURVIVOR) didn't know she was present. To save her own life, she swears she can clean the crime scene better than anyone. She thinks/hopes its a one time thing.
It is not.
She has to deal with another man, Garrett. Hes an FBI agent and played by Oliver Hudson whose demonstrated that he's got much more to offer than famous parents with his work on NASHVILLE and RULES OF ENGAGEMENT. In fact, we sort of see Adam on ROE as his CATCUS FLOWER -- it's the dumb cute guy we wish he'd specialize in playing because he was so charming in that role. But Oliver may be done with sitcoms and, after he appeared in that hideous SPLITTING UP TOGETHER (the problem there was not the acting), we could understand him being finished with that genre.
Thony is married -- her husband's back in Manila. And she may never couple up with either Garrett or Arman. But there is tension there that indicates she will be drawn to one or both.
And Adan and Oliver are very good looking guys. Aesthetically, you want to see her with one of them.
But which one?
Arman is a gangster. He is a gun runner. He kills people. He probably breaks every law in the book. So obviously, we don't want sweet and kind Thony with him. Right?
The thing is, Arman cares about her. He has twice stood up to his boss who wants Thony killed. In addition, when she needed help with her son's doctor, he was there. When her son got an infection, Arman was there.
B-b-but Garrett is a good guy!
Is he?
He corners Thony in the ladies' room and pretends to be someone he's not, acting smooth and pretending he just bumped into her before letting her know that he's FBI and he's investigating the murder (the one that made her The Cleaning Lady). Then his partner let's him have it because what happened before the show started involved him being inappropriate with a female -- so inappropriate that, if their boss found out that Garrett was alone with Thony, Garrett would be removed from the case.
We're not done. Garrett then descends upon the place Thony works -- she's off cleaning a crime scene -- and rounds up people who fear that they'll be deported if they don't cooperate. Thony walks in on Garrett and his partner trying to intimidate and frighten her sister-in-law Fiona (Martha Millan) and she lets Garrett know just how wrong what he's doing is.
So we would argue Thony belongs with a gangster over an FBI agent?
How much difference is there? At times, there's not a lot.
Howie Carr (BOSTON HERALD) noted two years ago:
And we thought the Boston FBI office was corrupt!
At least six local G-men were taking payoffs from the mob. They framed four men for a murder they didn't commit and packed them off to prison for 35 years. One FBI agent died in an Oklahoma jail while awaiting trial on murder charges in an organized crime hit.
The local G-men were ratting out their own informants to be executed, setting up mob hits, planting fake car bombs, providing protection for cocaine offloads in Boston Harbor. …
Last July, Dana Kennedy (NEW YORK POST) addressed the alleged plot to kidnap Gretchen Whitmer, the governor of Michigan:

But as it was revealed that the FBI had at least a dozen informants heavily involved in the Watchmen — including that Iraq veteran — critics say the G-Men did as much to prod the plot as they did to prevent it from happening in the first place.
The agents took an active part in the scheme from its inception, according to court filings, evidence and dozens of interviews examined by BuzzFeed. Some members of the Wolverine Watchmen are accusing the feds of entrapment.
One FBI informant from Wisconsin allegedly helped organize meetings where the first inklings of the Whitmer plot surfaced, even paying for hotel rooms and food to entice people to attend, BuzzFeed reported. The Iraq veteran, identified as "Dan" by BuzzFeed, allegedly shelled out for transportation costs to militia meetings and apparently goaded members to advance the plot.
Two years ago, Matthew Ormseth (LOS ANGELES TIMES) reported:
An organized crime figure paid an FBI agent $10,000 a month in exchange for sensitive law enforcement information, according to court documents charging the agent, Babak Broumand, in a conspiracy to bribe a public official.
Broumand was arrested Friday at a market near his home in Lafayette, according to Laura Eimiller, a spokeswoman for the FBI. He retired in January 2019, one month after agents served search warrants at his home and businesses. Broumand worked at the bureau for 20 years, most recently in national security investigations for the FBI's San Francisco field office. It couldn't be determined Friday if he'd retained a lawyer.
This week, Justin Ray (LAT) reports:
An odd situation involving money from marijuana sales in California highlights the awkward tension between California's progressive stance on cannabis and federal law.
The story begins in November, with an armored car carrying $712,000 in cash from licensed marijuana dispensaries. The car was heading to Barstow on a Mojave Desert freeway. The vehicle was pulled over by San Bernardino County sheriff's deputies. They interrogated the driver, seized the money and turned it over to the FBI.
The same driver was pulled over again a few weeks later. During that stop, deputies took an additional $350,000 belonging to legal pot stores and gave that cash to the FBI, too.
The agencies are not returning the money. In fact, the FBI is trying to confiscate the nearly $1.1-million bounty, which it may share with the San Bernardino County Sheriff's Department. The FBI claims the money is tied to federal drug or money-laundering crimes. No specified unlawful activities have been disclosed, and nobody has been charged with a crime.
Who's the gangster? Before you answer, let's move over to news provided by Michael Levenson (NEW YORK TIMES) from last week:
It is widely regarded as the world's most potent spyware, capable of reliably cracking the encrypted communications of iPhone and Android smartphones.
The software, Pegasus, made by an Israeli company, NSO Group, has been able to track terrorists and drug cartels. It has also been used against human rights activists, journalists and dissidents.
Now, an investigation published Friday by The New York Times Magazine has found that Israel, which controls the export of the spyware, just as it does the export of conventional weapons, has made Pegasus a key component of its national security strategy, using it to advance its interests around the world.
The yearlong investigation, by Ronen Bergman and Mark Mazzetti, also reports that the F.B.I. bought and tested NSO software for years with plans to use it for domestic surveillance until the agency finally decided last year not to deploy the tools.
[. . .]
The U.S. had also moved to acquire Pegasus, The Times found. The F.B.I., in a deal never previously reported, bought the spyware in 2019, despite multiple reports that it had been used against activists and political opponents in other countries. It also spent two years discussing whether to deploy a newer product, called Phantom, inside the United States.
The discussions at the Justice Department and the F.B.I. continued until last summer, when the F.B.I. ultimately decided not to use NSO weapons.
But Pegasus equipment is still in a New Jersey building used by the F.B.I. And the company also gave the agency a demonstration of Phantom, which could hack American phone numbers.
We could talk more scandals and we could talk ineffectual (it's not for nothing that the FBI is handing over $130 million to the families of Parkland shooting victims).

But really, who is the gangster?
Yeah, Arman is one. But we're really not seeing clean hands on Garrett. Did we mention that Arman is married? And even that doesn't make us want to root for Garrett currently.
The world can be very ugly and THE CLEANING LADY captures that -- a mother has to travel to the US to get her child treatment, she has to bust her ass to make money, she has to fear being deported and the person being kindest to her is gangster Arman, not FBI agent Garrett. We see a lot of reality in the drama, including that some times there are no good choices..