Lee Daniels and Forest Whitaker are two of the African-Americans shut out of this year's Academy Awards. As
Stan
and
Betty
pointed out, the Golden Globes shut
The Butler
out completely.
Did the Globe nominations effect the Academy Awards?
Possibly.
Many see the Globes as an indicator or a spotlight.
So when they ignore African-Americans, it is appalling.
Some will rush to insist African-Americans were not ignored, look at 12 Years A Slave.
No, they were shut out at the Golden Globes and they're shut out at the Academy Awards.
Like the director of
12 Years A Slave
who is British, none of the nominated Black actors from the film are African-American. Best Supporting Actress nominee Lupita Amondi Nyong'o is from Kenya (but born in Mexico) and Best Actor nominee Chiwetel Ejiofor. The other Golden Globe nominee also nominated for an Academy Award is Barkhad Abdi who is nominated for Best Supporting Actor for
Captain Phillips
. When he was 14, his family moved to the US. He identifies as Somali-American.
There was one more Black performer. Idris Elba was nominated for a Best Actor Drama Golden Globe for
Mandela: Long Walk to Freedom
but he was not nominated for an Academy Award. Like the other Black people the Globes chose to honor, he's not American, he's British. The Globes are presented by the Hollywood Foreign Press Association, FYI.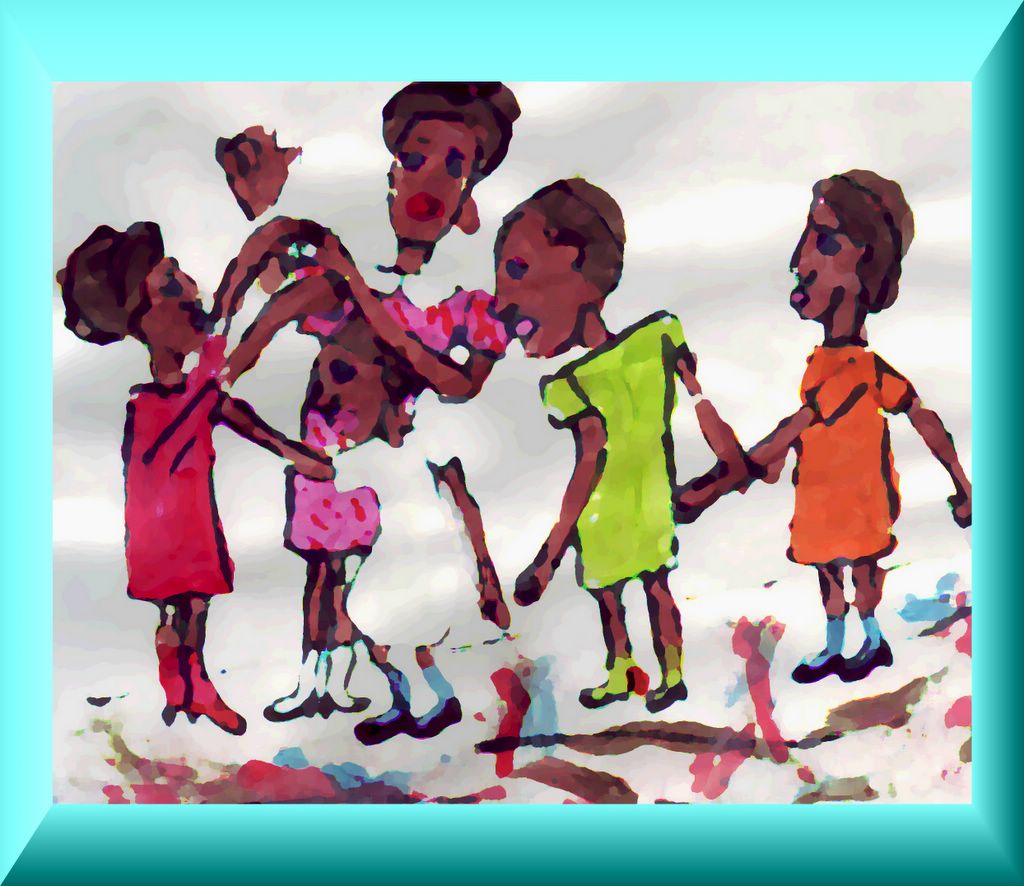 Does the Foreign Press have a problem with African-Americans?
We're not joking.
And in the numbers, we find strong backing for the charges of racism.
The Academy Awards have only given out an acting award 14 times to Black performers. The Golden Globe, even worse, has only awarded it 14 times to Black performers.
Why do we say "even worse"? For good reason. We'll get to it in a moment.
First up: Academy Award only winners:
Halle Berry
Cuba Gooding Jr.
Hattie McDaniel
Golden Globe only winners:
Angela Bassett.
Eddie Murphy
.
Academy Award and Golden Globe winners:
Whoopi Goldberg,
Jennifer Hudson
Morgan Freeman
Louis Gossett Jr.
Octavia Spencer
Sidney Poitier
Jamie Foxx
Forest Whitaker
Morgan Freeman
Denzel Washington
Note that Whoopi Goldberg won two Golden Globes (
The Color Purple
and
Ghos
t) but only one Academy Award (
Ghost
). Also note that Academy Award and Golden Globe winners Forest Whitaker (
The Last King of Scotland
) and Octavia Spencer (
The Help
) were both shut out of the nominations for the Academy Awards and Golden Globes this year.
Hattie McDaniel, the first Black performer to win an Academy Award (
Gone With The Wind
) did so in 1940. The Golden Globes started in 1943.
For the sake of fairness, our next figures will span 1944 to today only for the Golden Globes and 1944 to 2013 for the Academy Awards because the 2014 awards won't be presented until March 2nd.
From 2014 to the present, 416 Golden Globes have been presented for acting.
So 416 acting awards have been handed out in the same time for the Academy Awards, right?
Wrong.
And not just because we can only go up to last year's winners.
Since 1944, 281 Academy Awards have been presented for acting.
Huh?
281?
Well the one is because one year Barbra Streisand and Katharine Hepburn tied. In 1969, two Best Actress awards were handed out-- Streisand for
Funny Girl
, Hepburn for
The Lion In The Winter
.
One reason the Globes have more awards handed out because they've had ties several times. In 1978, Diane Keaton and Marsha Mason. In 1979, Ellen Burstyn and Maggie Smith both won. In 1976, George Burns and Walter Matthau tied. In 1980, Melvyn Douglas and Robert Duvall tied. In 1984, Robert Duvall tied with Tom Courtenay.
And, most infamously, 1989 was, as Michael Douglas noted in presenting the award (with Anne Archer), "a three-way tie" with the winners for the category being Shirley MacLaine, Sigourney Weaver and Jodie Foster.
We hear you saying, "Okay, they had a lot of ties at the Golden Globes but there's no way that alone resulted in the Golden Globes handing out that many more awards."
You're right. That's not the only reason.
Every year, ties or no ties, the Academy Awards award in four acting categories: Best Supporting Actress, Best Supporting Actor, Best Actor and Best Actress.
But the Golden Globes has six categories each year. Best Supporting Actress, Best Supporting Actor are two. But they get four by taking Best Actor and splitting it up into Best Actor in a dramatic films and Best Actor in a musical or comedy. They do the same with Best Actress.
If there are no ties, each year the Academy Awards present 4 acting awards and the Golden Globes present 6 acting awards.
Repeating, the Golden Globes has handed out 416 competitive acting awards while the Academy has handed out only 281.
That's why 14 Academy Awards for Black actors isn't good but 14 Golden Globes is outright awful.
145 more Golden Globes have been handed out for acting.
And yet the addition 145 trophies handed out hasn't resulted in more Black performers winning a Golden Globe.
Notable 'losers' in the Golden Globes film category? Halle Berry won an Academy Award for
Monster's Ball
but has no Golden Globe for film work.
Or let's look at two of the times when a Black Actress was clearly robbed of the Golden Globe.
In 1973, neither Diana Ross or Ciecly Tyson won a Golden Globe. They both wrongly lost to Liv Ullman.
To Liv Ullman.
Liv.
Ullman.
Bland Liv should never have won.
She certainly shouldn't have won for that film which was released in 1971. In 1973, when the award was handed out, all the other nominees were nominated for 1972 films. Liv Ullman didn't deserve it and she honestly didn't qualify by the rules. But isn't it telling that with two strong Black actresses, the Foreign Press went not with one of the Americans but instead with a Norwegian?
In 1975, Diahann Carroll lost out for Best Actress in Motion Picture or Comedy to . . . Raquel Welch for
The Three Musketeers
. Raquel is not bad in her
small
, window dressing part. But Diahann Carroll carried
Claudine
.
Lee Daniels' The Butler
and
Fruitvale Station
were locked out of the Golden Globes and the Academy Awards. That denied many African-American actors a chance at a nomination this year.
A list of those actors would include Academy Award winners Forest Whitaker and Cubs Gooding Jr. (for
Lee Daniels' The Butler
), Octavia Spencer (
Fruitvale Station
), Halle Berry (
The Call
), Angela Bassett, Jennifer Hudson and Forest Whitaker (
Black Nativity
), Jennifer Hudson (
The Inevitable Defeat of Mister and Pete
), and Morgan Freeman (
Now You See Me
). Also worthy of acclaim but ignored were Chadwick Boseman and Andre Holland (
42
), Terrence Howard and Orpah Winfrey (
Lee Daniels' The Butler
), Dorian Missick (
Big Words
), Lance Reddick (
White House Down
), Tashiana Washington (
Gimme The Loot
), Anthony Mackie (
Pain and Gain
), Anthony Mackie (
The Inevitable Defeat of Mister and Pete
), Michael B. Jordan (
Fruitvale Station
), Tequan Richmond (
Blue Caprice
), Alfre Woodard (
12 Years A Slave
), Taye Diggs (
Baggage Claim
), Will Smith (
After Earth
), Angela Bassett (
Olympus Has Fallen
), Denzel Washington (
2 Guns
), Leroy McClain (
The Happy Sad
), Laurence Fishburne (
Man of Steel
), Samuel L. Jackson (
Old Boy
), and Lonette McKee, Danny Glover and Charles S. Dutton (
LUV
).